The NEACD Presents
Saturday, March 11, 2023
Straumann World Headquarters
60 Minuteman Road, Andover, MA
Dr. David Chan
"Achieve a Higher Level of Artistry with
Anterior Composites….Predictably!"

Don't miss this opportunitunity to see, understand, and perform esthetically beautiful composite restorations as taught by this master of the art of anterior composite dentistry.
7:15 AM:Breakfast/Registration;
8 AM Course begins; Lunch Included
Course Description: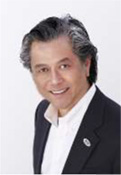 David Chan earned his DMD degree in 1989 from Oregon Health Sciences University. He maintains a full-time practice focused on cosmetic and comprehensive dentistry located in Ridgefield, Washington.
David currently serves as the Past-President of the American Academy of Cosmetic Dentistry, as director at the Center for Dental Artistry and a Clinical Instructor at the Kois Center in Seattle, Washington.
He is an Accredited member of the AACD and has been published widely in peer reviewed dental articles, including several articles in the prestigious "Journal of Cosmetic Dentistry".
In addition, David travels nationally/internationally giving lectures to dentists on comprehensive esthetic dental care and serves as a key opinion leader for multiple dental products companies.
Achieve a Higher Level of Artistry
with Anterior Composites….Predictably!
When taken to the highest level of excellence, direct anterior composite restorations can command an esthetic outcome that is extremely conservative and able to exist in harmony with the beauty of natural tooth structure.
This course will help participants understand the criteria to achieve a higher level of composite artistry with results that can seamlessly emulate natural teeth or rival the beauty of porcelain restorations by learning the concepts of both anterior composites and their restorative applications.
Dr. Chan will cover the fundamentals of composites pertaining to the physical and optical properties of resins including strength, translucency, predictable shade selection, tooth morphology as well as simple but very effective polishing techniques.
The nuances that make a restoration average verses exceptional based on the restorative goal will be presented in detail. The course will discuss the polychromatic nature of natural human teeth and how composite resins can be used to emulate that polychromatic appearance effortlessly and predictably every single time!
OBJECTIVES:
– Learn details of shade selection, tints and opaquers.
– Learn how to create polychromatic composite restorations that emulate nature and rival porcelain.
– Learn a simple systematic workflow of composite contouring and polishing techniques to create exceptional anterior restorations that can match the best porcelain restorations or the beauty of natural teeth.
– How to predictably create the correct primary, secondary and tertiary anatomy with anterior composites that matches any human tooth morphology.
– The participants will witness these simple step by step processes demonstrated live on how these amazing results with composite resin can be obtainable by anyone.
– Learn contouring and polishing techniques to create exceptional composite restorations.