The NEACD Presents
Saturday, October 14, 2023
Straumann World Headquarters
60 Minuteman Road, Andover, MA
Dr. Michael Apa
"Practical Applications in
Aesthetic Dentistry"

Don't miss this opportunity to see and learn from one of the most talented practitioners and entrepreneurs in the field of cosmetic dentistry
7:15 AM:Breakfast/Registration;
8 AM Course begins; Lunch Included
Course Description:
Dr. Michael Apa earned his dental degree at the New York University College of Dentistry.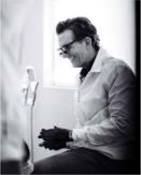 He is the Senior Clinical Director of the Aesthetic Advantage Continuing Education Program in New York City. Dr. Apa is an Assistant Clinical Professor in NYUCD's Aesthetics Department. He travels the world as a highly sought-after lecturer and holds membership in the American Academy of Cosmetic Dentistry, American Dental Association and Academy of General Dentistry.
He was the recipient of the 2007 AACD Cosmetic Dentistry Rising Star Award for outstanding performance in the first five years of practice. He also earned the American Academy of Hospitality Services Five-Star Diamond Award, and a place on Dentistry Today's Leaders Board.
He currently operates an international practice, dedicated to Aesthetic and Restorative Dentistry. He has locations in New York, Dubai and Los Angeles.
Practical Applications in
Aesthetic Dentistry
The boundaries of Aesthetic Dentistry are constantly being pushed. Treatment plans are becoming more complicated, and the expectations of
patients are ever growing. This lecture will attempt to show predictable ways of achieving sound, aesthetic results that satisfy patient expectations.
We will begin by understanding facial parameters and how to set up tooth position for both aesthetic and restorative health. Techniques will be discussed to how to get accurate provisionals for laboratory and patient communication. The lecture will conclude with case presentations showing practical applications to restore the smile.
Areas of Study and Learning Objectives:
– Facially Driven Treatment Planning
– Intra-oral Mock-up Technique
– Case Presentation to the Patient
– Prep Design
– Temporization Technique
– Complex Restorative/Aesthetic Analysis
Registration includes breakfast and lunch and the fees are still only:
$295 for NEACD members, $395 for non-members, and $150 for non-dentist staff.
Sign-in and breakfast begin at 7:15AM. The course starts at 8.